CONTACT US TODAY FOR YOUR IMMUNIZATION NEEDS
CONTACT US WITH QUESTIONS
We are here to serve you. If after business hours, please contact us directly.
We will get back with you during business hours.
ABOUT US
We are a CDC Certified Yellow Fever Vaccination Clinic. Our clinic is registered with the Department of State Health Services, an approved Vaccine For Children Provider and, has maintained an A+ rating with the The Houston Better Business Bureau. Proud Houston First Awardee.

OUR MISSION
We help communities stay healthy in a cost effective manner.  Whether at our clinic or your on site we allow our customers to obtain health care services where people live, learn, play, & work. At The Immunization Clinic we perform venipuncture for titers for healthcare students and others who have lost their records. We also provide all domestic and travel immunizations/vaccines including: Flu, Yellow Fever, Pneumonia, TDAP, Meningitis, MMR, Hep A, Hep B, and HPV. We are also a drug testing location in the Greater Houston area providing drug screening services. As well as providing TB Skin tests and Titer Testing. We welcome the opportunity to earn your trust and deliver you the best service in the industry.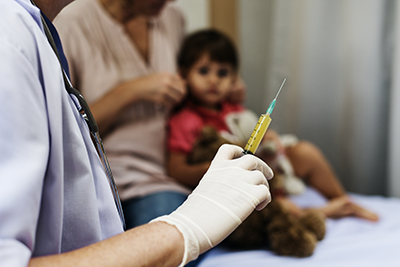 CONTACT US
Our clinic has been in Stafford, Texas, a suburb SW of Houston for over 12 years.
Please call us at:
(281) 313-7468 
or email us at: info@houstonvaccines.com